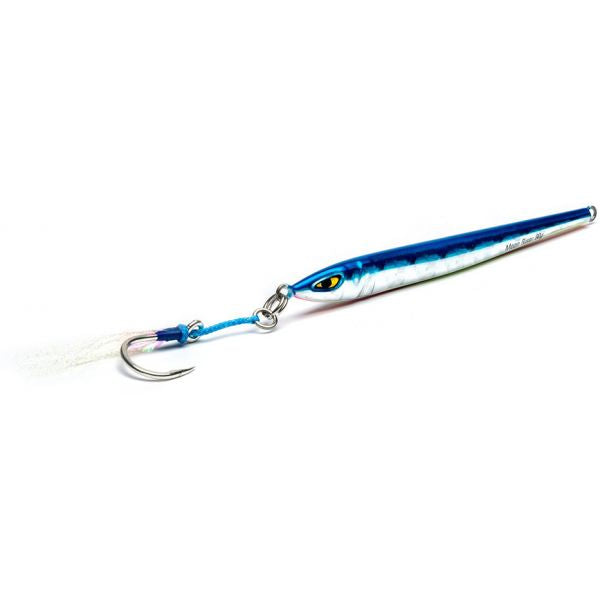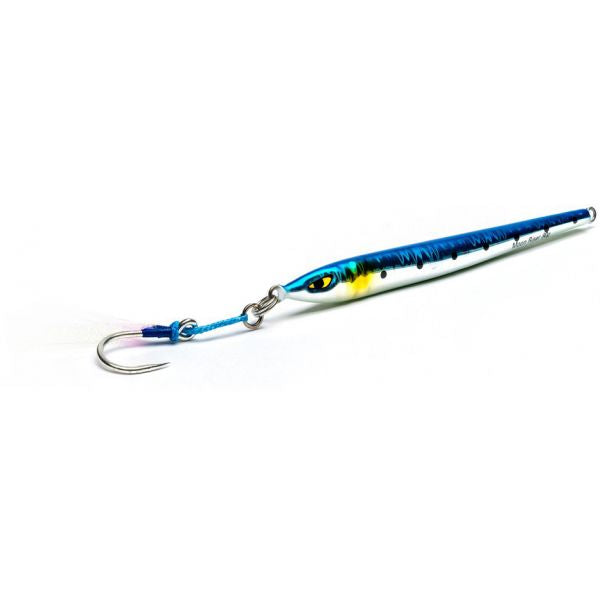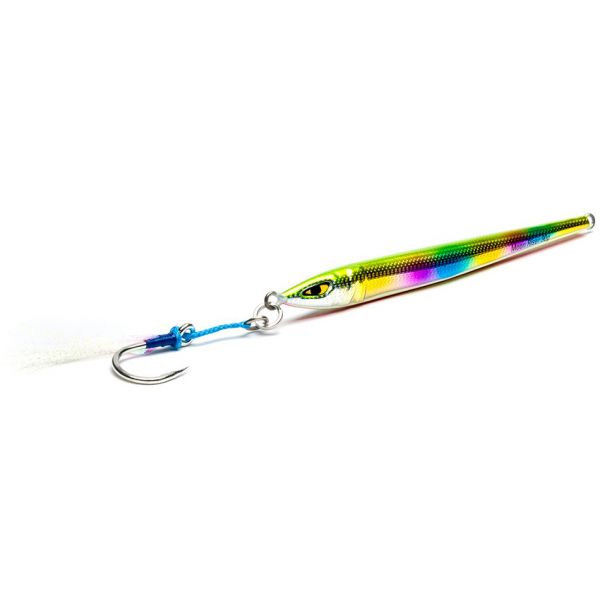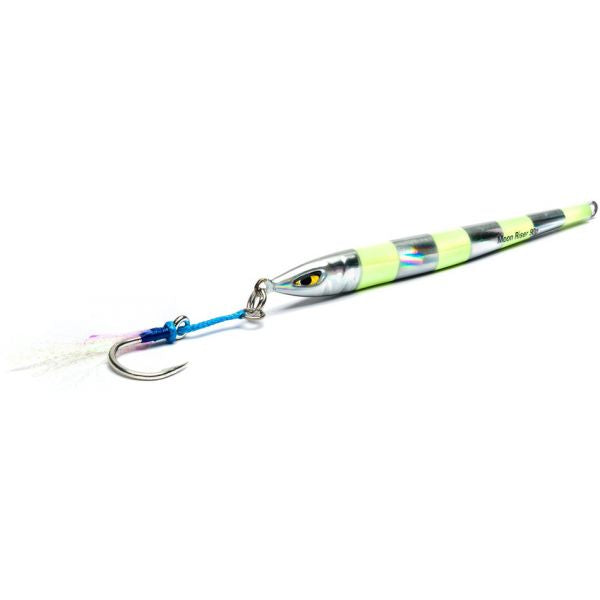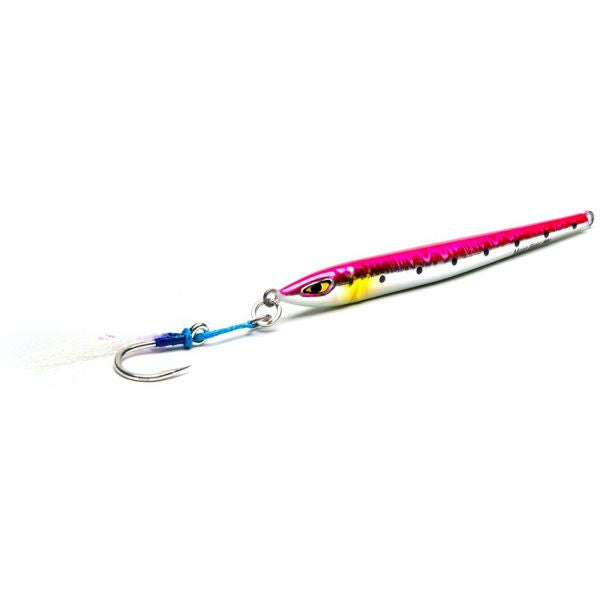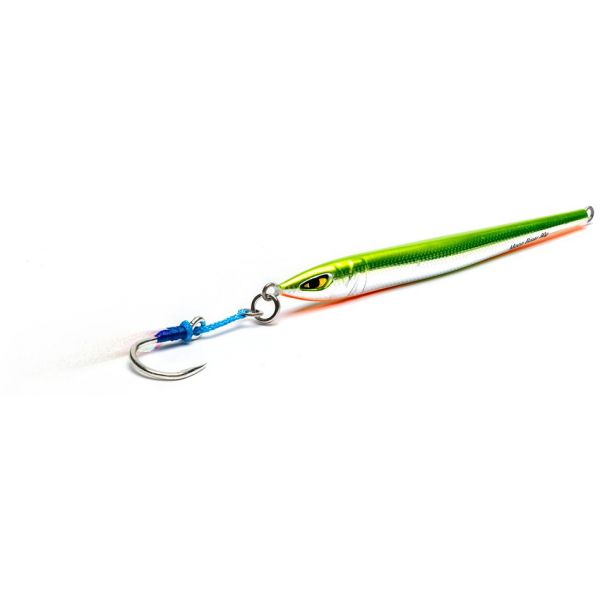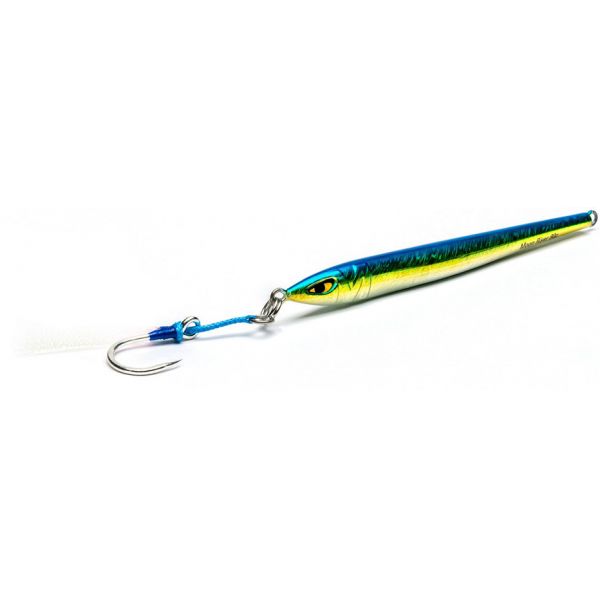 Mustad Moonriser Jig (Multiple Colors & Sizes)
Pickup available at Ocean Township
Usually ready in 1 hour
Mustad Moonriser Jig (Multiple Colors & Sizes)
Blue Sardine / 90g
Ocean Township
Pickup available, usually ready in 1 hour
3501 Sunset Avenue
Ocean Township NJ 07712
United States
+18003884149
In stock
The Mustad Moonriser Jig features a slim profile with its weight concentrated near its head. It's a highly versatile jig that is effective for a wide variety of fish species. Due to its streamlined shape, it descends quickly and is great for fishing structure such as wrecks. It cuts through water with minimal resistance and allows the angler to jig in deeper water. Slower and longer strokes are ideal for working the Moonriser. This less aggressive technique allows anglers to continuously jig for a longer duration and increase the chance of strikes.
Ultra-Effective Design: The Mustad Moonriser Jig is expertly crafted with an innovative and versatile design that delivers unmatched performance in a variety of fishing conditions. Whether you're targeting freshwater or saltwater species, this jig is designed to attract bites and increase your chances of landing the catch of a lifetime.
Premium Quality Materials: We only use the highest quality materials in the construction of our Moonriser Jig. The jig's head is made from durable, lead-free tungsten, providing a compact and dense profile that sinks quickly and offers superior sensitivity. The premium hooks ensure solid hooksets and excellent penetration, giving you the confidence to handle even the toughest fighters.
Irresistible Color Options: Our Moonriser Jig comes in an array of eye-catching colors that have been meticulously chosen to mimic the natural prey of various fish species. With lifelike patterns and reflective accents, these jigs are sure to entice predatory fish and trigger aggressive strikes in any water condition.
Versatile Fishing Applications: Whether you're jigging, flipping, or swimming it through the water, the Mustad Moonriser Jig excels in various fishing techniques. Its balanced weight distribution and aerodynamic shape provide accurate casts and excellent control, making it a go-to choice for anglers targeting bass, walleye, pike, trout, and more.
Trusted by Anglers Worldwide: Join the countless anglers who have experienced success with the Mustad Moonriser Jig. Designed and tested by fishing experts, this jig has earned a reputation for delivering results. Upgrade your fishing gear today and add the Moonriser Jig to your tackle box for a true game-changer on your next fishing adventure.